Families can apply for the Pandemic EBT program starting today.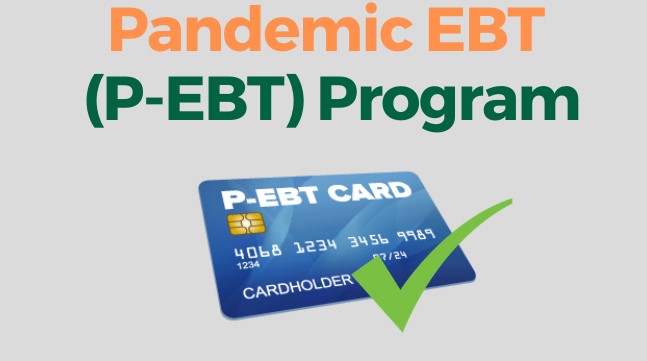 ---
Financial Assistance for Families that Qualify for Free and Reduced School Lunches
Families can apply for the Pandemic EBT program starting today.


The official P-EBT Press Release is below. Please use it to inform your households about the program.
The attached document provides that information as well as a hotline for households who experience difficulties with enrollment.

The method(s) you use to reach out and inform your households is a local decision. I recommend using more than one method of outreach to maximize your efforts.

Some possible methods of outreach are:

automated calling system

website

local radio spot

flyers/mailers

social media

The items above are not required, they are just suggestions.

WHAT IS P-EBT?

Pandemic EBT (or P-EBT) provides financial assistance to replace school meals that were missed during the months of March, April, and May due to COVID-19 school closures. P-EBT can be used in grocery stores and for purchases with other retailers that accept EBT cards to buy food items for your children.

HOW TO QUALIFY?
Your family may qualify if your child(ren):


* Receives free or reduced-price meals through the National School Lunch Program OR
* Attends a Community Eligibility Provision school that provides free meals to all students.

HOW TO APPLY?
Learn more at tn.gov/humanservices or scan the QR Code in the flyer below.