Watch CCHS Graduation Online!!!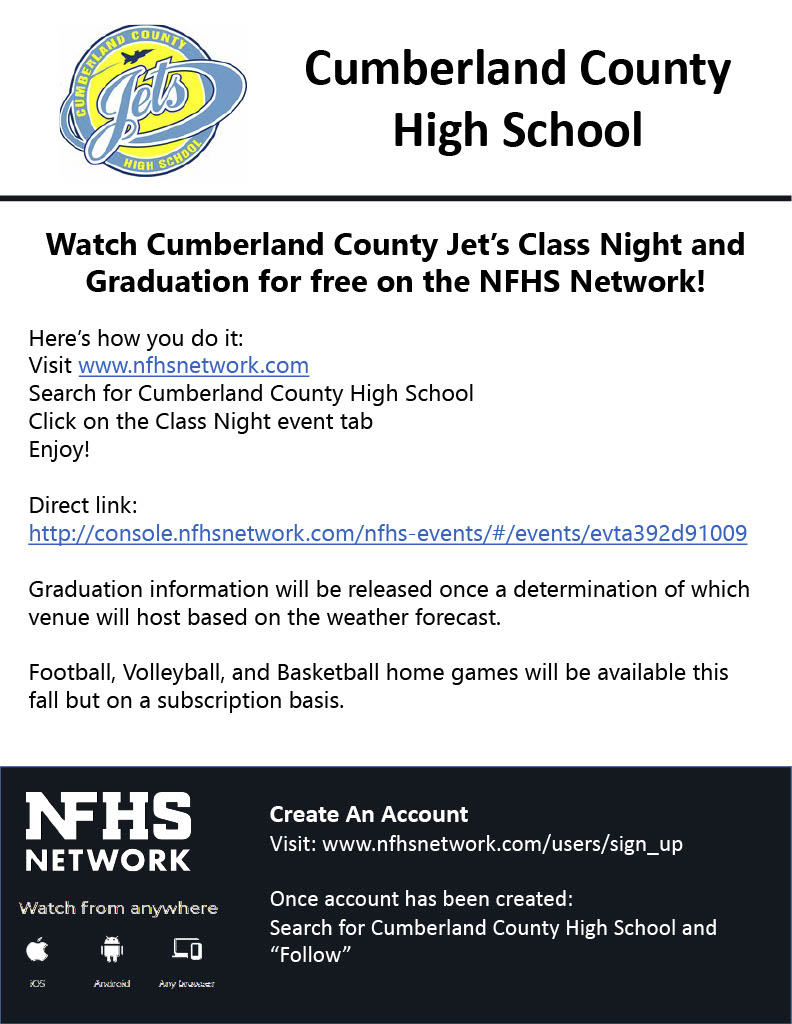 ---
Watch Cumberland County Jet's Class Night and
Graduation for free on the NFHS Network!
Here's how you do it:
Visit
www.nfhsnetwork.com
Search for Cumberland County High School
Click on the Class Night event tab
Enjoy!
Direct link:
http://console.nfhsnetwork.com/nfhs-events/#/events/evta392d91009
Graduation information will be released once a determination of which
venue will host based on the weather forecast.
Football, Volleyball, and Basketball home games will be available this
fall but on a subscription basis.