Cumberland County School System will display for public viewing the 2023 Math textbook selections for adoption. Textbooks may be reviewed at the Central Office located at 368 4th St. Crossville, TN 38555 from Monday, March 20 thru Monday, April 3 during regular business hours of 8:00 am to 4:00 pm.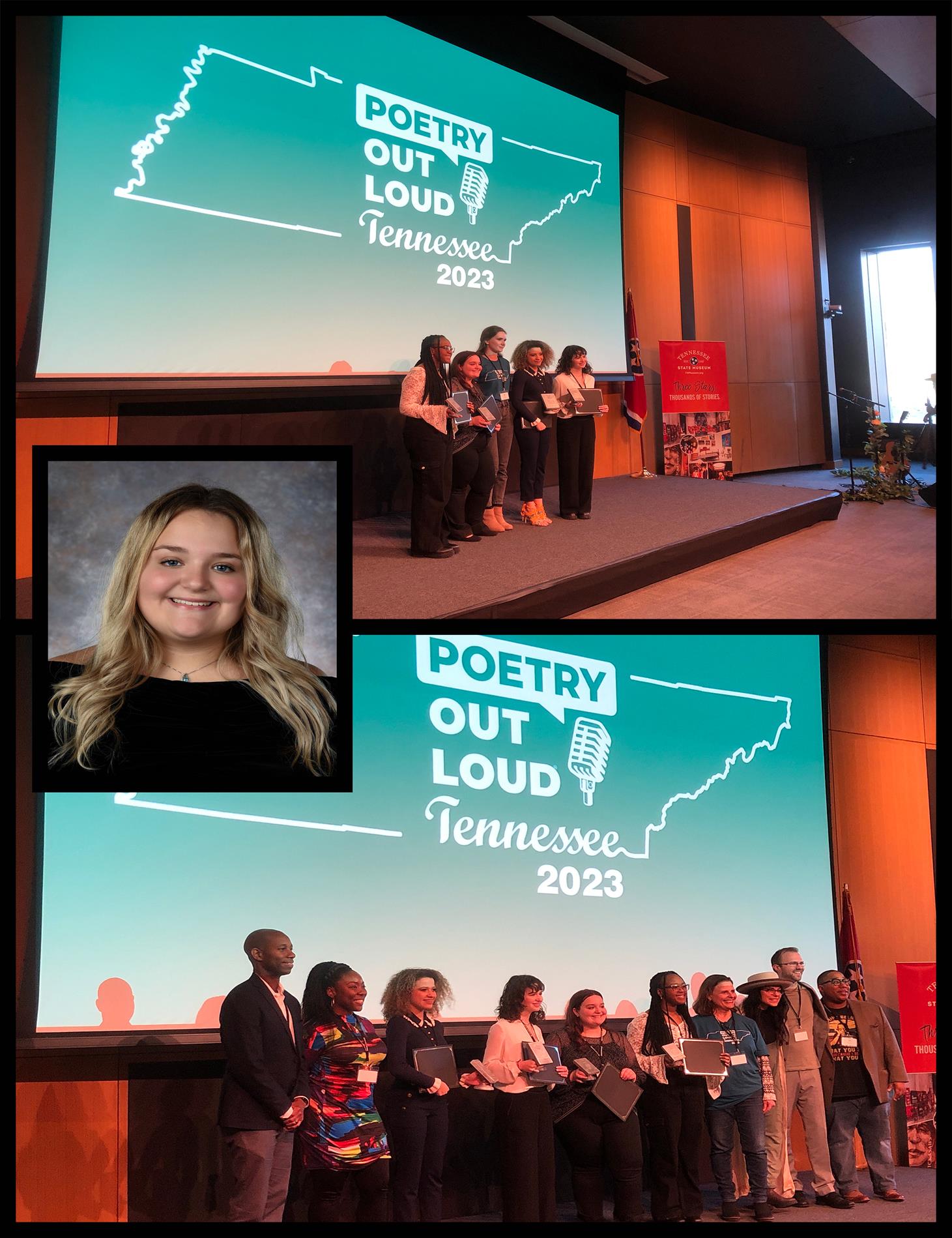 Congratulations to Madison Clanton for winning 2nd runner-up at the Poetry Out Loud National Récitation Contest Tennessee State Finals. This all-state ranking came with a medal, a handcrafted trophy from a noted Tennessee artist, and a cash prize for both herself and for CCHS theatre.
The competition at this level is fierce, and the required sensitivity and analysis of authors' intent are both high. That Maddi put in this amount of work yet another year to be the ambassador for her chosen poems speaks of excellence and character. CCHS poetic interpreters are forced to be reckoned with!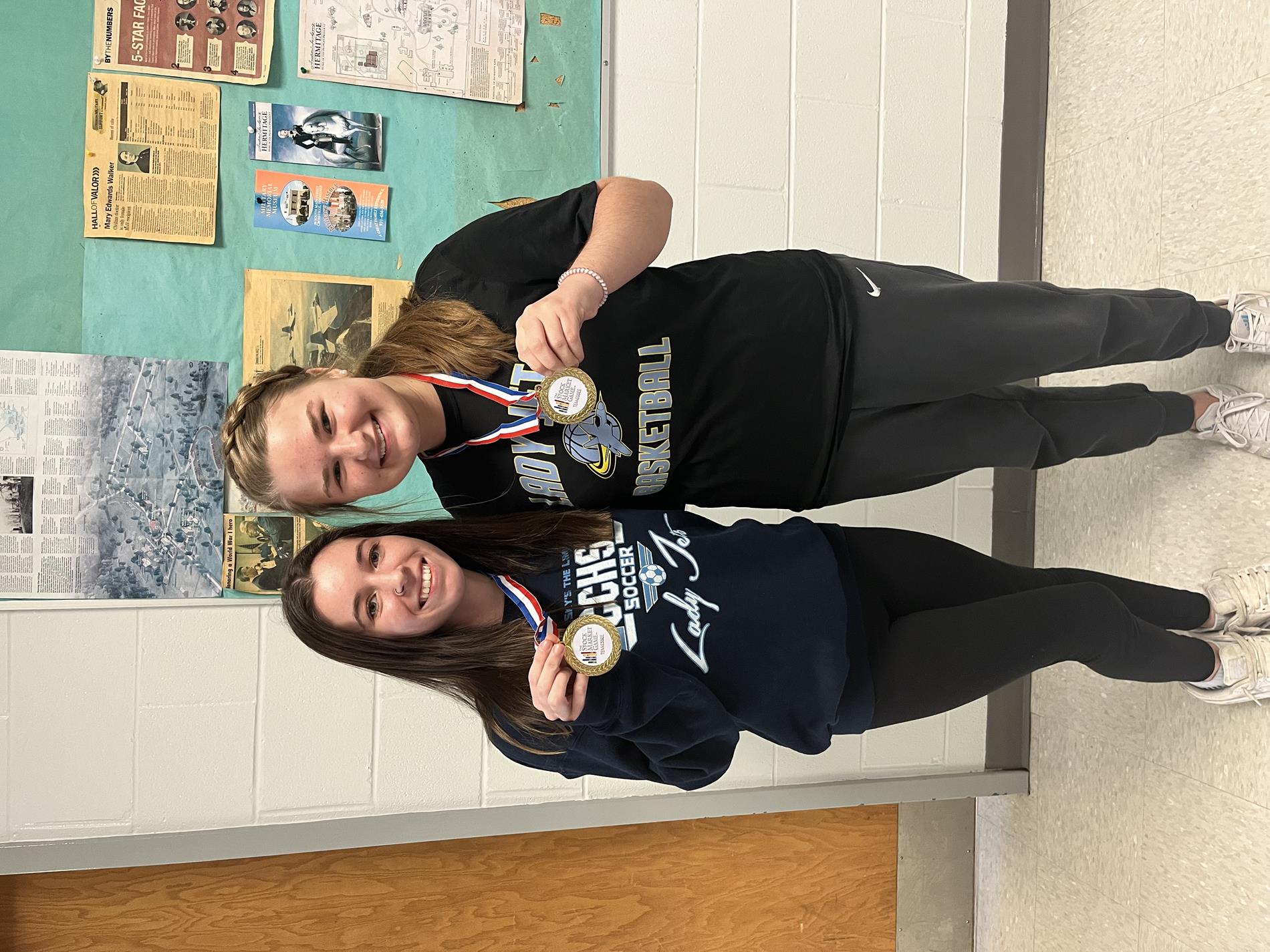 Congratulations! Kiley Tanner, Kerri Cain & Carliegh Cook (not pictured), i
n Mr. DiBiccaro's Honors Economics Class, finished second in the state of Tennessee Stock market Game out of 334 teams. They had a total equity of 113,000 dollars surpassing teams from MTSU and Montgomery Bell Academy. The team had to constantly monitor the economic conditions of the United States and place trades on a daily basis. The team had to utilize knowledge gained to achieve this distinction
Watch CCHS Athletic Events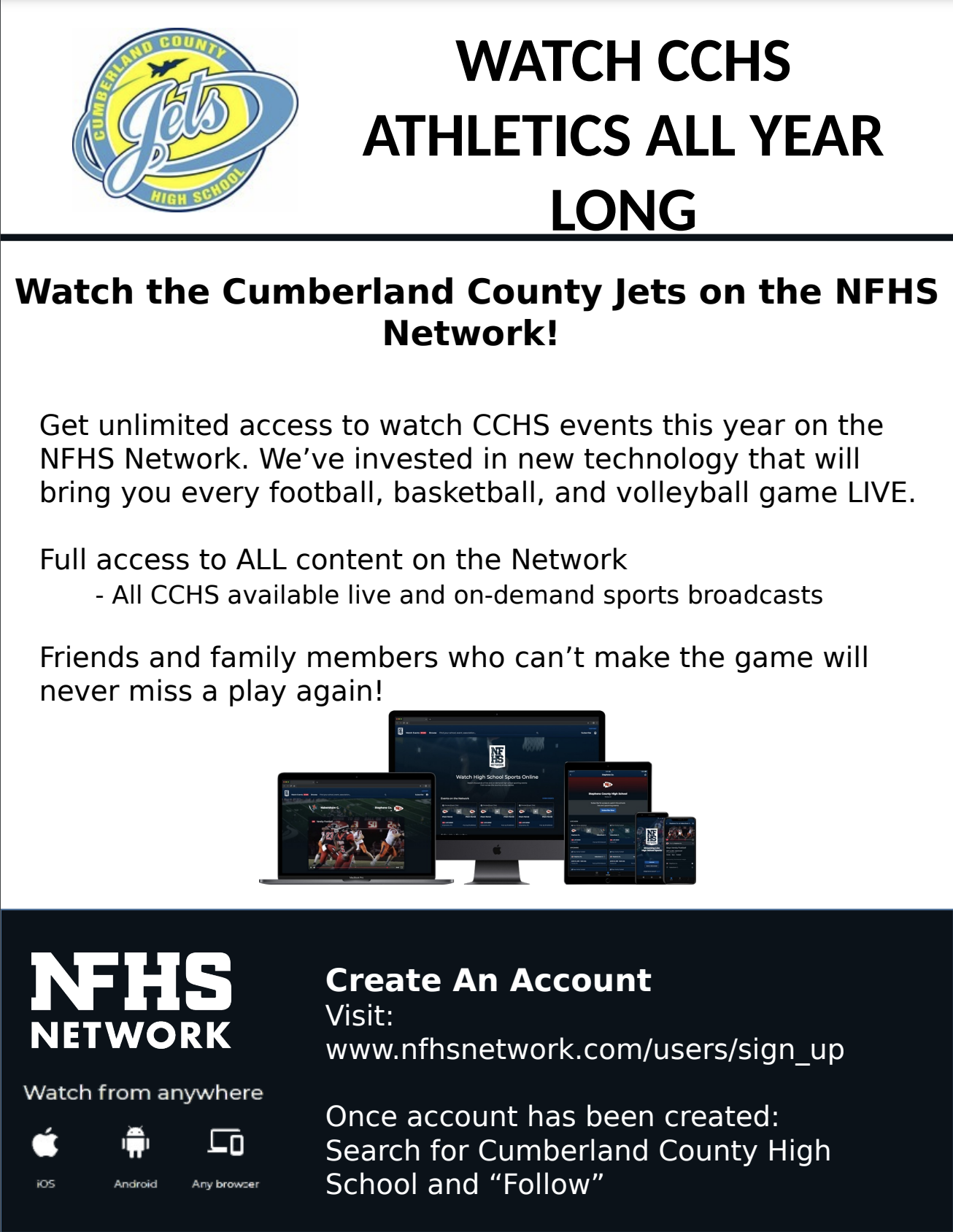 Watch CCHS Athletic Events All Year Long
Get unlimited access to watch CCHS events this year on the NFHS Network. We've invested in new technology that will bring you every football, basketball, and volleyball game LIVE. Full access to ALL content on the Network - All CCHS available live and on-demand sports broadcasts Friends and family members who can't make the game will never miss a play again!
Wed Aug 11 01:50 PM