Military Connections and Celebrations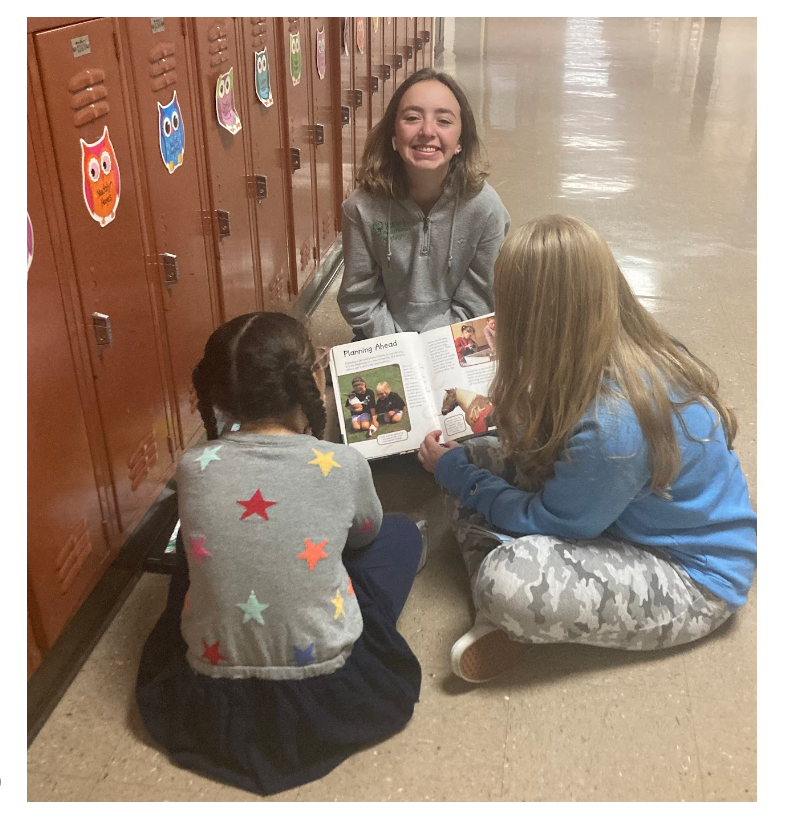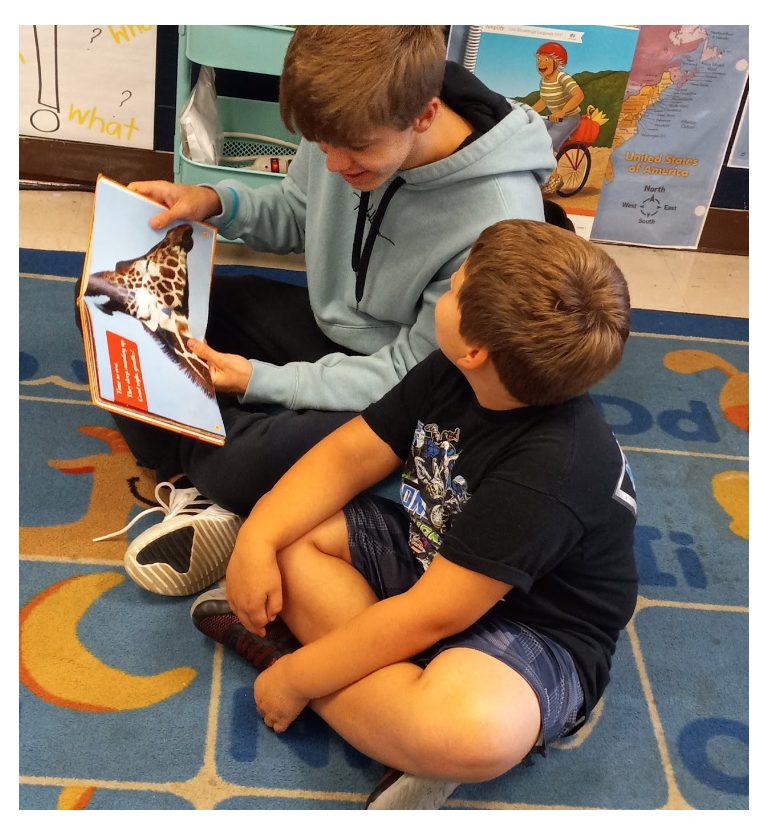 The CCHS Reader Volunteer Club is open to all CCHS Students. As a Gold Club, we meet once a month and walk over to Martin Elementary School to read to the Kindergarten and First-Grade students. One of the goals of this partnership is to have high school students and elementary school students form relationships through reading and to include patriotic themes in support of our young readers building pride for our Military-Connected Families. Students may join this club at the beginning of every school year by signing up and returning a signed permission form. Permission forms may be picked up in the CCHS Library.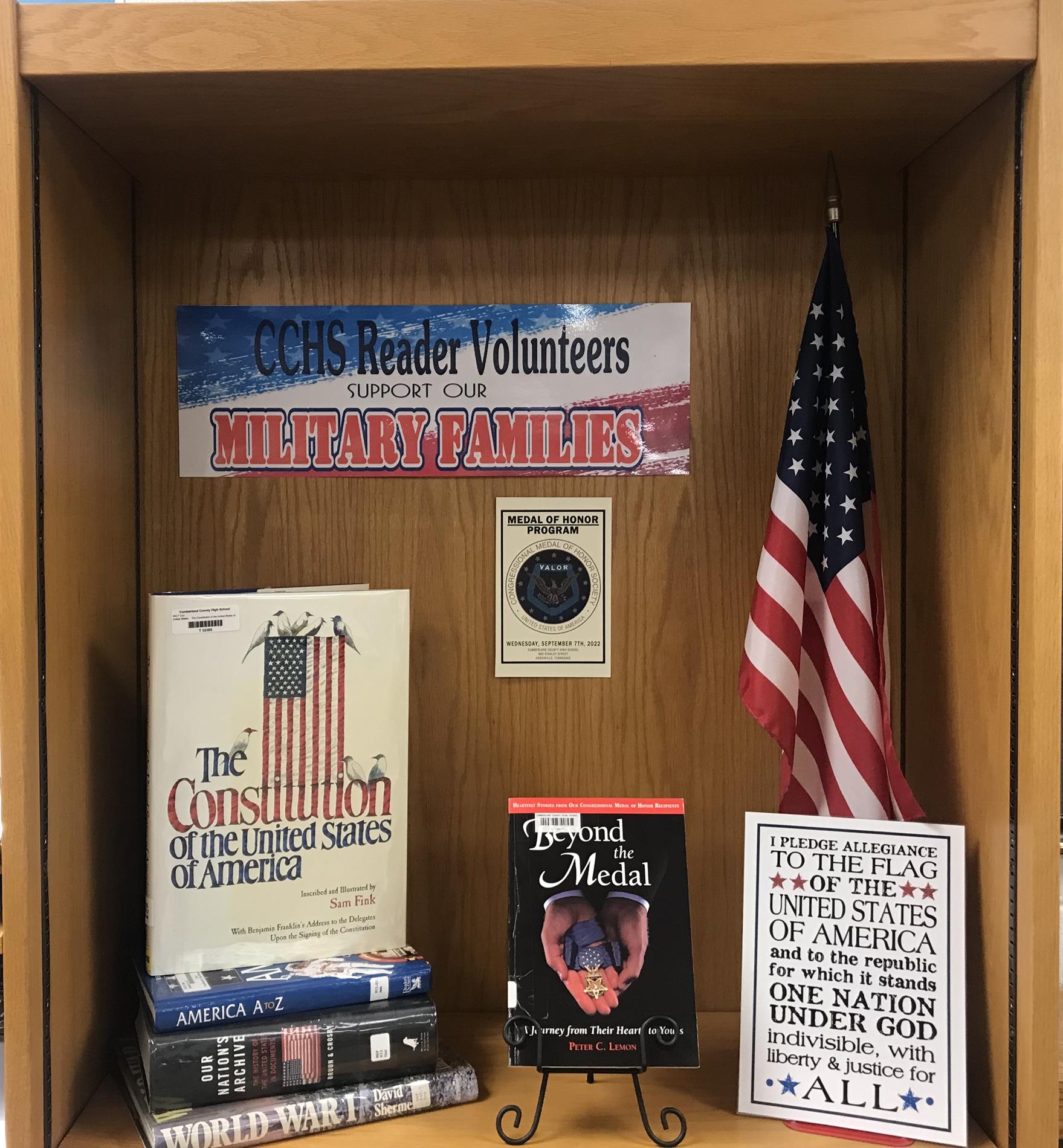 Month of the Military Child
With April being the Month of the Military Child, on Thursday, April 13th, our CCHS Reader Volunteer Club Members will be participating in Wear Purple Thursday at CCHS as will Martin Elementary School children. On this day all of our young readers will receive a reading pin, and our Military-Connected young readers will receive a patriotic pin as well. All of our young readers will celebrate with purple cupcakes during their reading time together. This is important for our young children to see the respect our older students have for our military service members and their families too.